Daysy wooden case
Always well protected: The handmade wooden case for your Daysy
If you are the proud owner of a Daysy and you want to stay well protected while traveling, you need to handle your Daysy with care. Employees at the Humanitas Foundation in Horgen have developed a wooden case with excellent protection against impacts and other outside effects so you don't have to worry about it.
The case is made of high-quality beechwood and is lovingly handcrafted by people with disabilities who use their versatile skills to produce high-quality work at the Humanitas Foundation wood workshop. Employees at the protected Horgen workshop in Switzerland have superbly implemented their enthusiasm for form and function in both the development and production of the wooden case.

The integrative approach of the Humanitas Foundation, which includes varied activities and professional support, allows employees to contribute according to their individual abilities while creating something as sophisticated as the Daysy wooden case. So we are very pleased to have the Humanitas Foundation and Horgen workshop as partners.
Ensure your Daysy is reliably protected and support a good cause with your purchase!
Structure and features of Daysy packaging
The Daysy protective case is made of oiled beech wood. The lid and base pieces are cleverly joined with magnetic pins so the case stays closed.
As you can see, employees have placed great emphasis on sustainability and natural materials in development and manufacturing. When you purchase a Daysy wooden case, you not only make a contribution to environmental protection – you also support the first-class work of the Horgen workshop, where people with disabilities can contribute and produce quality products such as this functional and beautiful wooden case.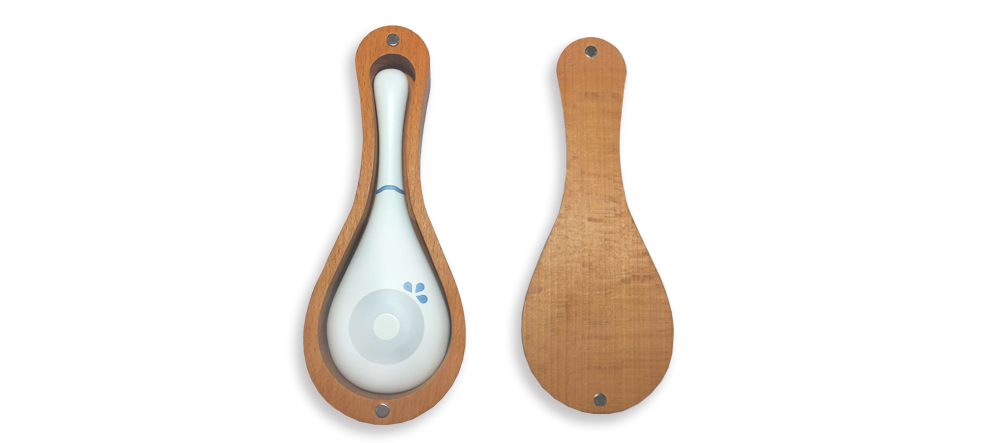 Permanent protection for your Daysy with the loving handiwork of the Humanitas Foundation