Get to know your body with Daysy - the fertility tracker
With Daysy you can get to know your cycle and your body in a new way: Fertility tracker Daysy offers you a safe, natural, and hormone-free method to track your cycle and to accurately determine your fertile and infertile days!
Thanks to the advanced technology based on more than 30 years of research and 5 million cycle data, Daysy allows you to calculate your fertile window easily, simply, and accurately. If pregnancy is out of the question for you now, you will know when you should use the barrier method of your choice.
Why a fertility tracker will make your life much easier in many ways
For women, side effects that are caused by contraceptive methods can seriously affect their health and well-being. Many women are therefore extremely dissatisfied with common contraceptive methods – with good reason!
But it doesn't have to be that way. Imagine…
...from now on you could do without the pill for all time!
...you could leave mood swings and other side effects behind you!
...you wouldn't have to rely on condoms anymore!
...you could do without invasive methods like coil and the like!
...you would no longer have to keep time-consuming and complicated cycle charts!
...and you could finally be in harmony with your own body!
Rather than taking synthetic hormones in the form of the pill, which can affect you both physically and emotionally, or meticulously and consistently recording your cycle month after month (including complicated calculations and the worry of whether everything has been correctly noted down and analyzed), being in the know about your fertility status can be much easier and natural at the same time.
Daysy - the smart digital fertility tracker with the simple color system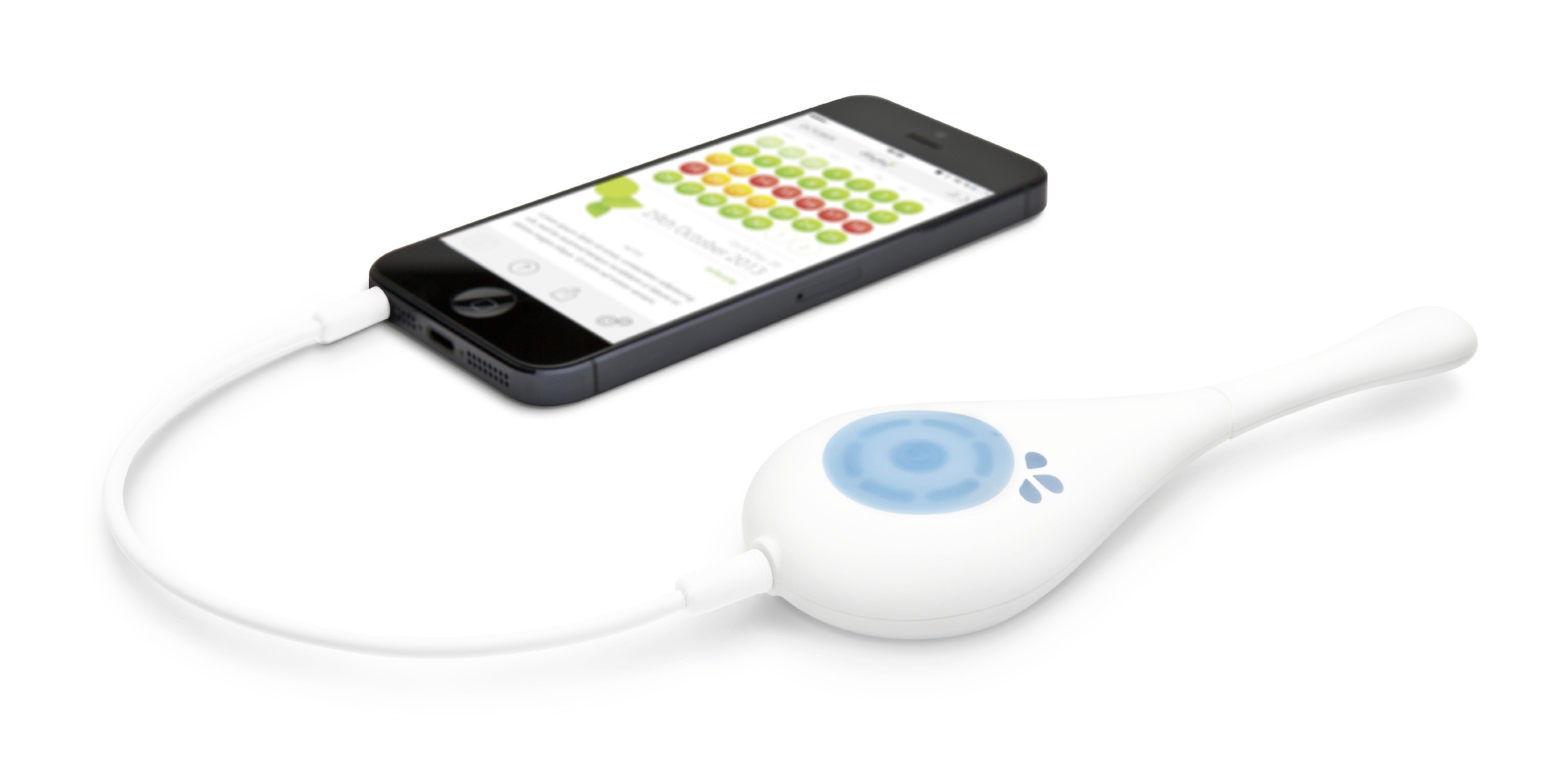 Daysy offers you a simple, easy-to-use, and completely hormone-free method that allows you to get to know your cycle better – without tables, formulas, and calculations!
Daysy helps you...
... to bring spontaneity and flexibility into your love life.
... to attain higher awareness of your own menstrual cycle.
... to get to know your body's rhythm and to trust it.
... to determine exactly when to use contraception to avoid pregnancy.
... to plan an intended pregnancy when the time is right for you
Meet Daysy - your personal fertility tracker!
With fertility tracker Daysy, the choice is yours!
Daysy gives you all the information about your cycle and its individual phases you need in order to plan for or to avoid pregnancy using a barrier method. With an accuracy of 99.4%, Daysy will quickly and reliably show you when you are fertile and when you are not. And the best part? Daysy works 100 percent naturally, is completely free of side effects and saves you the tedious recording of cycle curves and charts.
As simple as 1, 2, 3...in only 30-60 seconds a day you are in the know about your fertility!
In just 3 steps and from 30-60 seconds a day, you will know more about your fertility in the upcoming 24 hours!
Every morning when you wake up, you measure your temperature under your tongue.
Enter if you have your menstruation.
Daysy evaluates your data for the next 24 hours and tells you if you are fertile or not.
Choose Daysy and get to know yourself and your body better!
It's truly that simple! Be empowered! Choose Daysy.
I love Daysy so much! I am thankful for this technology because birth control pills were just no longer an option for me. I have felt healthier and more in control of my own femininity. Daysy is worth every cent and more to me! - Erin Hollier, freelance writer
Why a fertility tracker like Daysy is the perfect device for today's woman
Daysy is a simple, easy-to-use medical device, designed by women for women. We have recognized the need for a hormone-free and safe method for family planning on the market and have therefore developed an effective device for you.
We know only too well that today's women are very busy and have no time or patience for traditional methods of family planning. Thanks to Daysy you no longer need to learn NFP (Natural Family Planning) or become an expert in mucus analysis.
You can get started with Daysy anytime, and after just 30 to 60 seconds in the morning you are in full knowledge of your daily fertility status - 100% natural, hormone-free, and harmless.
With Daysy it's only 3 steps: Wake up – measure – and you're done!
You can count on Daysy!
Daysy has an accuracy of 99.4%. This accuracy is the result of over 30 years of work carried out by a team of gynecologists, fertility experts, software specialists, and engineers who have analyzed more than 5 million female cycles. The result is an algorithm you can count on!
*Daysy is not a contraception. Daysy tells you when you are in your fertile window. During your fertile window you can choose to use a contraceptive, i.e. a barrier method like a condom.
Daysy stands for quality and latest certified technology
Daysy is a medical product registered and certified in Europe with CE marking. This unique fertility tracker is produced in Europe in compliance with the highest quality and safety standards.
In addition to the device itself, you can also get the app daysyView for iOS- and Android-based smartphones and tablets. This app allows you to gain more knowledge about your cycle and quickly visualize when you are fertile and when you are not. Daysy's calendar shows you your daily, weekly, and monthly fertility status with a simple color system. In addition, you can observe your temperature curve over longer periods of time and make personal notes. With the partner app, you can share your data with your loved one or with your doctor.
We also put emphasis on high quality in service: Our Daysy support team will be happy to provide you with advice and our own wealth of experience to answer all your questions. You can also request a free cycle analysis from us. Just send us your data from the app daysyView and we will provide you with a free cycle analysis!
Because cycle data is very personal and sensitive data, we have established strict rules to protect it. Your data will only be saved if you select the option "Save data online" in our app daysyView. We only store the cycle data, not your personal data, which could be used to identify you. This way you can confidently access your own data without having to worry about third parties gaining access to your personal information.
These are the benefits:
Choose Daysy and enjoy...
No side effects: Not now and not in the future – Daysy is completely hormone-free and natural!
Easy handling and use: wake up, measure, done!
No more cycle curves, no more "estimating and hoping" – Daysy will do the work for you!
Feel better in your body – find your inner balance!
You get to decide about your body and your health.
Plan your life better with accurate predictions.
With Daysy, the choice is yours.
Are you ready for simple and natural family planning, without detrimental hormones and without tedious manual charting and analysis? Discover Daysy and its reliable, easy-to-understand display of your fertile and infertile days:
Be on the safe side and choose Daysy!
Why women trust fertility tracker Daysy
Daysy builds on more than 30 years of research and various studies commissioned by Valley Electronics. Our first product, the Lady-Comp, is one of the most successful fertility trackers of our time. Based on years of experience with the Lady-Comp, continuous research and development, Daysy was launched in May 2014. Since then, thousands of women worldwide have been using fertility tracker Daysy.
Who is Daysy designed for?
Daysy is for all women who…
…want a completely natural method.
…have the desire to have children.
…want to experience their body as it is.
Daysy is the ideal way for any woman to determine her fertile days! If you are looking for a safe, easy-to-use, hormone-free, and completely natural method for family planning, you have found the perfect answer in fertility tracker Daysy!
This is what our Daisies say:
Daysy is a convenient and reliable alternative to all of the hormonal birth control options out there. I strive to respect and understand my body and Daysy allows me to do just that. I know that I am not negatively impacting or confusing my body with hormones which often has long-term consequences and I don't have to be bothered with cumbersome and unreliable barrier methods anymore. And, let's face it, the tech-loving-girl that I am appreciates the graphs and charts on Daysy. Birth control? There's an app for that! I love my Daysy.   -Erin Hollier,  freelance writer
Daysy is so easy to use and what you get out of it is this wealth of information about your body. I now know the rhythms and the health of my body, no guessing. I love Daysy and have told all my friends about it. - Mari, Teacher.
[Daysy] is a useful tool that has helped my husband and I grow together by learning about my cycle. I would highly recommend it as a better way to approach family planning. It is easy to use.  - Leda Wolk, private chef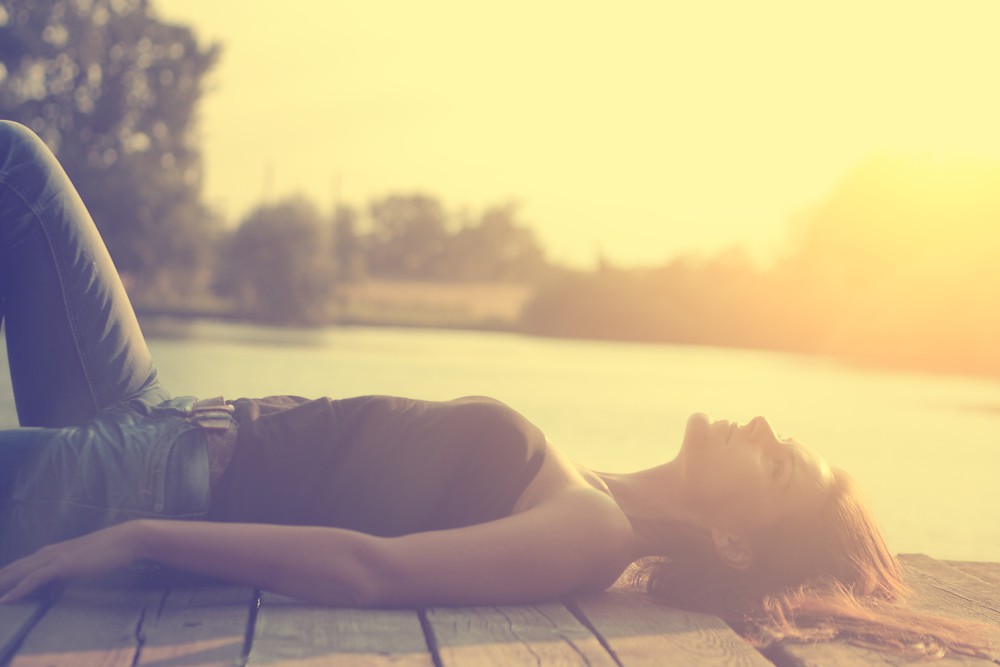 I love that [Daysy is]  hormone free, which means a healthy way to manage my cycle. I used to be on the pill and once I realized how bad it was for me I immediately switched. I always tell my friends that the Daysy helps me understand my body and feel more connected to my cycle instead of thinking [of] it as a separate part of me. - Brie Richardson, senior marketing coordinator
Daysy is a safe alternative to taking birth control (hormone) pills. I took birth control for 6 years and imagine how much harm I did to my body in that time. Just think about the huge rise we have seen in hormonal cancers and fertility problems. I was nervous about using the Daysy but it becomes a part of your life and it's easy to use.- Sydney Kerlin, student
I would definitely recommend [Daysy]. Birth control negatively messed with my hormones and did the same with so many other women I know. It is not natural to take hormones to prevent pregnancy. I'm so happy there's Daysy where I can naturally prevent pregnancy without ANY side effects!
Highly recommend Daysy because it is hormone-free, easy to use, and is backed up by awesome customer service.   - Lisa, student
I would absolutely recommend [Daysy]. I love Daysy and how easy it is to use, plus the tracking makes it simple to show my doctor how things are going. My husband and I are both very concerned about the effects of hormonal birth control, but don't want to throw caution to the wind. Daysy makes it easy for us to monitor fertility together, without all the side effects of HBC [hormone birth control]  - Lauren Halcik, HR Director
Daysy allows me to take control of my cycle without hormones or side effects. I can use Daysy and not have to worry about making errors the way I would with the calendar or mucus method alone. I can be confident that I am understanding my body well and being responsible with my future! - Anonymous, high school math teacher
I would highly recommend Daysy. It's great to be off unnatural medication that is not good for my body. It is just as effective as the pill, as I have been avoiding pregnancy for 7 months now with no problem. When I do decide to have kids it will be very helpful at that time as well. The investment is well worth it in the long run. The device is easy to use and the app makes it easy to see all your data. - anonymous
It's the best birth control if you don't want to put hormones in your body.
- Kathrin, student
Receive free cycle analyses including printed reports at any time! Just send our team your data from the app daysyView and we'll email you a free cycle analysis, along with suggestions and tips concerning your cycle. We'll help you with any questions you may have.
Daysy tells you when you are in your fertile window and when not. During your fertile window you can choose to plan a pregnancy, use a barrier method to prevent pregnancy, or postpone PIV (penis-in-vagina) sex to avoid pregnancy. It's your choice.
Valley Electronics AG – Europe's No. 1 for natural family planning since over 30 years
As one of the leading companies in natural family planning, Valley Electronics has perfected its methods and algorithms in over 30 years to track a woman's menstrual cycle and predict when she is fertile and when not. Launched in 2014, Daysy is the latest invention from Valley Electronics; a device that combines years of experience, research, and advanced technology to provide modern women with a reliable and easy-to-use fertility tracker.
The Valley Electronics team of gynecologists, fertility experts, software engineers, and electronics engineers have worked together to analyze over 5 million menstrual cycles. Lady-Comp, the company's leading product in recent decades, has provided unparalleled depth of research and experience, which is now also being used in Daysy – an easy-to-use fertility tracker for the ambitious woman of today.
A personal statement from the inventor of Daysy
Hello, my name is Natalie Rechberg, and I am the inventor of Daysy.
I grew up with natural family planning because my father developed the Lady-Comp, which has been successfully on the market for more than 30 years. But although I spent my whole life in this environment, I followed the trends of my friends and tried out various contraceptive methods at a very young age. I quickly learned that this was not such a good idea for me and my body. Like so many women, I suffered greatly from the side effects of hormonal contraceptives. My personal experience had taught me that natural contraception was best for me, so I started using the Lady-Comp again.
From then on, I began to immerse myself intensively in the topic of "natural fertility management" and became an expert in this field. I also completed a training as a yoga teacher and continued my education in the areas of health and wellness for women.
Today I am a cycle nerd! I created Daysy for women who find the traditional NFP solution with pad and pencil too complicated and time-consuming. Daysy combines 30 years of experience and research with the latest technology to help women safely and confidently manage their fertility.
Get Daysy now and enjoy the liberties of natural family planning!